20 years ago, The Onion compared Tim Allen to Neil Armstrong and Rosa Parks
We also have Iraq war coverage, Drew Barrymore's career, the Great White tragedy, and a longing for topless Europe.
Welcome back to The Onion: 20 Years Later, where we review the print issue from 20 years ago, find out what's still funny and examine the cultural impact. Today, we revisit March 5, 2003.
A few weeks ago, I noticed a "Mike Birbiglia" in an Onion story, and I guessed that it was a coincidence, even though he was already a working comedian. I was wrong! It turns out he knew folks at The Onion back then. Thanks to Stephen Thompson for correcting the record.
This week, we're creeping closer to the Iraq War, The Onion dives into the culture war, and we get a delightfully bizarre Drew Barrymore story.
If you're new here, welcome! Please sign up!
What issue is this?
This was Vol. 39, Issue 08, the 137th new Onion issue of the 2000s. I couldn't locate an archive of the website in 2003, but here's the website from 2013 and today.
Front-page headlines that are no longer online are "Halfway-House Resident Gets To Second" and "Gay Man Comes Out To Cat."
What was the top story, and other impressions?
"White History Year Resumes" is one of those jokes that seems so obvious, I assumed The Onion already did it — or that some other comedic great did it better.
Obviously, The Onion is riffing on American culture. "What about white history month?" has been a retort from the moment Black History Month was conceived. James Baldwin once proposed a white history week, although his pespective on the matter was different.
But did someone else do this specific joke? Not that I could find online before 2003.
The Onion labels white Americans as "European-American," which probably made more sense 20 years ago when many people thought intra-European conflict was over. The Charles Lindbergh photo is a nice touch, considering his published beliefs about the power of European blood.
While race is a serious, sensitive subject, The Onion isn't above silliness. Notice which name doesn't belong here:
From now until Feb. 1, 2004, educators will eschew discussions of Rosa Parks in favor of Andrew Carnegie, Neil Armstrong, and Tim Allen. Schools nationwide will shelve African-American history pamphlets in favor of such Caucasiacentric materials as the Macmillan & Rowe American History Textbook New Revised Standard Edition and Encyclopedia Britannica.
I know Tim Allen was a huge star in the 1990s. But seeing his name right after Neil Armstrong (or Carnegie or Parks!) is jarring. Nice job by The Onion: Allen's a perfect choice because he was reasonably famous and played a character who was a walking metaphor for 1990s manhood.
This article also features The Onion's 3 types of interviewees — politicians, academics and people on the street:
Republican Senate Majority Leader Bill Frist wants to "use these next 11 months to remember the other American history."

A Princeton professor reminds us how many areas white people have excelled in.

And a Realtor in Gary, Ind., is described in that old-fashioned way as "a respected member of the city's black community."
Finally, I liked this joke because it expands on NBC's infamous "The More You Know" ads:
Between prime-time programs, NBC will air White History Minute segments hosted by white actress Bernadette Peters.
I'm hesitant to make grand statements about this one. Let me acknowledge that it's well-written social commentary — and maybe The Onion felt guilty about ignoring Black History Month in 2003.
What's going on in politics?
This issue is heavily political, starting with Iraq. "Bush Offers Taxpayers Another $300 If We Go To War" is a reminder that 2001's $300 tax rebate was a big deal, whether you thought it was good fiscal policy or not.
President George W. Bush is offering a bribe, but it's an honest one, I guess:
Pending passage of the bill, titled Economic Growth And Tax Relief Reconciliation Act Of 2003 And We Bomb Iraq (H.R. 1936), some 91.3 million checks could be mailed as early as March 31.

"The plan is almost identical to the tax rebate offered in 2001," Bush said. "With the minor exception, of course, of the provision that Americans react favorably to the deployment of 210,000 troops to the Persian Gulf."
Bush is quite the salesman. He's running ads during "American Idol" and other shows, including one that riffs off "War: What Is It Good For?" And, in the ultimate early-2000s consumer appeal, Bush shills for the iPod:
"Which reminds me, have you seen these new iPods?" added Bush, pulling an Apple-brand MP3 player from his pocket and holding it up to the crowd. "It costs $299 for one of these little buggers, but it holds a thousand songs. They're amazing."
The iPod was amazing, but it's funny to think that having 1,000 songs in your pocket was once the height of technology.
This solid story shows how The Onion could question the Iraq war without only resorting to anger.
"Hollywood Vs. The War" is a light-hearted look at Hollywood's opposition to the Iraq war. The jokes are mostly stereotypes, some more accurate than others. The jokes about the women are notably meaner than the ones about the men.
I love the Tom Cruise one because it's hard to imagine him protesting anything except Scientology critics. And Woody Harrelson still loves cannabis and hemp — he even opened a dispensary last year.
Also, we see Martin Sheen pictured above. He's been arrested in real life roughly 70 times for protesting over the decades, so I guess he's the perfect person for this infographic.
Other political news in this issue includes:
Drew Barrymore and a moose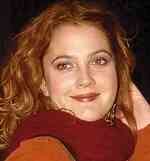 "Alaska-Yukon Moose Dimly Aware Of Drew Barrymore's Career Path" is a tremendous article. The Onion does such a good job of taking something idiotic — intertwining "the fields of zoology and infotainment science" — and being so serious about it that you believe it's real. Everyone in this article thinks it's 100% normal that animals follow celebrities' lives.
20 years later, we can also appreciate the length and breadth of Drew Barrymore's career and personal life. You could probably write a sequel to this story just off what she's done in the past 20 years.
Also, this moose knew Barrymore was dating Strokes drummer Fabrizio Moretti, which I never realized.
"I was talking to [fellow scientist] Paula [Angell] about the rumors that Drew is getting engaged to that Strokes guy, when the moose started turning its head," Hardenbrook said. "At first, I assumed that the head-turning was part of an effort to detect the scent of wolves and other potential predators, but subsequent tests revealed that the moose knew about the Barrymore-Moretti relationship and, presumably, wanted to join in the conversation."
The moose also was able to name 5 of Barrymore's movies. How did the moose indicate this? We don't find that out.
The Onion keeps unraveling this joke, revealing other cases of animals with deep knowledge of celebrities:
"Although this level of celebrity awareness is unusual, it is certainly not without precedent in the animal kingdom," Sheehan said. "There have been documented cases of lower invertebrates that were aware of Celine Dion's moving struggle to get pregnant, as well as Komodo dragons that knew about George Clooney's long, hard road to the top of the acting heap."
This is quintessential Onion writing. Read the whole thing.
As if that weren't enough, Barrymore is also mentioned in "Movie Marketed As Six Different Genres." I love this headline, which can apply to hundreds of movies. This is about the movie "Confessions of a Dangerous Mind," directed by Clooney and co-starring Barrymore.
Area People doing Area Things
"Undercover Cop Never Knew Selling Drugs Was Such Hard Work" is like a very twisted "Undercover Boss" episode. Philly police officer Rick Bastone has never worked so hard in his life than as a drug dealer — you're always hustling, networking or watching your back for betrayal.
He admits he had foolish misconceptions:
"I had no idea how tough this was," said Bastone, standing on a dilapidated corner in 20-degree weather while awaiting a cocaine drop-off Monday. "I guess I imagined it being like in the movies: drinking champagne, hot-tubbing with honeys, and cruising in customized Escalades while watching the cash roll in. But here I am, freezing my ass off. I've got to say, these drug-dealing scumbags really earn their pay."
Bastone's learned about the metric system, the 24/7 demands of his best (and most addicted) customers, and the trouble with relying on informants. But you wonder if he's going to become a full-time drug lord. His wife, Heidi, notes an ominous change in tone:
"Rick always used to talk about 'the lazy drug dealers,'" Heidi said. "Not anymore. He's always talking about how amazed he is that guys like [local cocaine kingpin] Dean 'Powder' Edwards have been doing this for 20 years."
This article illustrates how good The Onion is. Would it be in my theoretical list of the top 100 Onion articles? Probably not. But was it funny enough that I would have shared with my college roommates at the dorm, especially those from Philly? Absolutely.
The depth of The Onion is such that this article can be excellent and forgotten all at once.
---
Something I'd forgotten about was "The Great White Tragedy." This was the 2003 nightclub fire where an unfathomable 100 people were killed after pyrotechnics went wrong inside the nightclub. In this piece, The Onion asks people on the street whether the band Great White should face criminal charges.
It's hard to make jokes about such a tragedy, especially one caused by code violations and a lack of a sprinkler system, but this is The Onion's best effort:
"I only feel safe inside a rock club when Lemmy is playing."

Phil Orland • Mechanic
Other Area People stories include:
Were the infographics good?
"What Are We Microwaving Just To See What Happens?" has one of those jokes about The Rock that seems like a million years ago, since he was "just" a wrestler.
"Plate of Peeps" is a good Easter season joke, and "Stouffer's frozen meatloaf dinner" is a perfect "a joke but not a joke" closer.
Also, that poor frog!
What columnists ran?
The Onion has a long history of great stories about the awkwardness of romantic relationships. This week, a columnist asks a woman whether "Would You Care To Join Me For An Unbelievably Awkward Dinner Sometime?"
This runs quickly through 1st date nightmares: lack of chemistry, forced conversation, the extra awkwardness of realizing the date's going badly, and the sad goodbye.
Here's just one quote:
Even though we'll decide in our brief, halting phone conversation to keep things casual, I'll show up with a dozen long-stem roses and be oddly overdressed. I'll comment on your outfit, calling it "slimming" or "flattering" or some other compliment that comes off like an insult. How does that sound for an inauspicious start to the evening?
We also have "Why Can't We Live In Enlightened Topless Europe?" Kyle Delsman loves Europe. Why? Because of the continent's incredible culture, art, cuisine, architecture and health!
And look, I agree with parts of this. For instance:
My tour of Europe last summer opened my eyes to a rich culture where people place a premium on conversations about philosophy and ideas rather than last night's episode of Friends.
However, in a classic Onion twist, we quickly learn that our columnist really loves Europe for one thing: the breasts. I mean, he even acts as if tabloid newspapers are high art!
Breasts in Europe aren't just exposed—they're celebrated. In London, for example, the newspapers feature a "Page Three" girl who poses with her top off. What do we have on the third page of our nation's so-called "paper of record," The New York Times? News. What is wrong with this country that some explosion or election somewhere is more important than the beauty of the female form?
"Some explosion or election." I love that casual dismissal.
Delsman is so enthusiastic about breasts that he makes dubious arguments about DNA being our destiny, a la Charles Lindbergh:
Somewhere, buried deep within our DNA, is the potential to break free from our self-imposed, mammary-despising shackles. We must tap into these long-dormant European genes and unleash the wellspring of enlightenment. Only then will we live in a truly enlightened—and topless—United States of America.
What was the best horoscope?
My favorite horoscope this week is the most 2003 joke of the entire issue, from Capricorn:
Capricorn | Dec. 22 to Jan. 19

You're a passable singer, fair banjo player, and moderately attractive bottle-blonde, but that doesn't mean you're the Lost Dixie Chick.
Honorable mention to the horoscope about Thievery Corporation, which originated at the beloved Eighteenth Street Lounge in Washington, D.C.
What holds up best?
There are so many good headlines and jokes, so there's no wrong answer. I really like "Alaska-Yukon Moose Dimly Aware Of Drew Barrymore's Career Path," especially because I didn't remember it. Such a delight to discover something new 20 years later!
What holds up worst?
"Kuwait Deploys Troop" bothers me. The country was invaded in 1990! And it hosted most of the U.S. troops ahead of the 2003 invasion. I mean, I can't be offended on Kuwait's behalf, but it seems like the wrong country to pick on here.
What would be done differently today?
I'm serious — please write a sequel to this Drew Barrymore story. Moose don't live all that long, so make it the grandkid of the 2003 moose or something.
I don't know if The Onion would rethink "White History Year Resumes" or run it exactly the same. In February 2023, for reference, The Onion's coverage included "CEOs Explain How They Are Celebrating Black History Month."
Thank you
Glad to be here each week with you. Next Sunday, we have lots of Iraq coverage, Ted Turner, Oscars swag and a shocking number of jokes centered on abusive relationships.
1
The actual H.R. 1936 from this Congress was a bill about small-business health insurance that failed to advance.